This one was fun :) The Polished Teacher is having an A to Z Linky Party! Since I've been blogging for less than a month, I thought this was a great way for people to get to know me!
A: App- Run Keeper- This is great for outdoor run

ning!
B: Book Character- Katniss from Hunger Games. I love strong female characters is books, and she is so tough!
C: Clip Art- I love KPM Doodles
D: Dollar Spot Find- Popcorn Containers
E: Essential To Start Day- breakfast
F: Font- I don't have one!!
G: Game- Uno (

Thomas Uno is VERY popular at my house)
H: Holiday - Easter (this year my birthday is on Easter)
K: Kid-ism- We have a calico cat. My son's friend came over and said, "I

just love your cat...he is so puffy!"
L: Location To Travel- the Caribbean. I've been to ten island

countries.

We joke at our house because my son (who is 5) has been to more

countries tha

n states!
M: Management Technique- Quiet Signal is a must for me & Kagan Cooperative Learning
N: Nail Polish - Diva in Geneva is my favorite (right now)
O: Open House Idea- Having a video playing of the students doing different activities, so their parents can see what the day is like

.
S: School Supply- pens in every color and fun file folders :)
T: TPT/TN Product – too many to choose from!!!!
U: Un-Official Hobby-

R

eality tv junkie..I've even tried out for the Amazing Race and my daughter ended up on an episode of Dance Mom's Miami!
W: Way To Spend A Day Off- Relaxing with my children

:)
X: X-tra Special Blogs You ♥ - This is the blog that

has inspired me!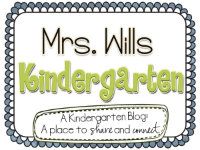 Y: Yummy Dessert- Cheesecake