I love the book
Strategies that Work
by Harvey & Goudvis. I have so many tabs on the side of the book so I can access my favorite strategies quickly. Chapter 1 is titled
Reading is Thinking
and that is a great way to start out a book on reading strategies. There are strategies to monitor comprehension, as well as strategies to teach students how to make connections, ask questions, visualize, determine important information and make inferences! There is also a section on determining important information and summarizing. This is one of my go-to books when working with teachers and we are lesson planning.
Most of my experience with this book has been with students in 3rd-5th grade. Just last week, I was working with a group of 4th grade boys and I was using David Shannon's
The Rain Came Down
to teach a mini-lesson on cause and effect.
The students were using sticky notes to write down cause and effects that they read about. They loved the book and it was a great way to practice finding cause and effects when reading!
On an exciting note, I got my new blog design put in yesterday! I LOVE IT!!! Thank you so much Honey Bunch Blog Design!!!!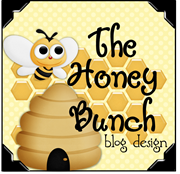 a Rafflecopter giveaway